Fitness Kickboxing Classes In Troy
Get More Out Of Your Workout With Denny Strecker's Fitness Kickboxing
Are you tired of static workouts that aren't getting you results? Take on a dynamic training program that will guarantee total-body success with our Fitness Kickboxing Classes at Denny Strecker's Karate. These comprehensive strength and cardio workouts are the most efficient way in Troy to push yourself to real, sustainable results.
With our Fitness Kickboxing classes, you'll get a high-energy workout every time you visit the gym and you'll stay motivated week after week to give it your all - with the help of a support system unlike any other!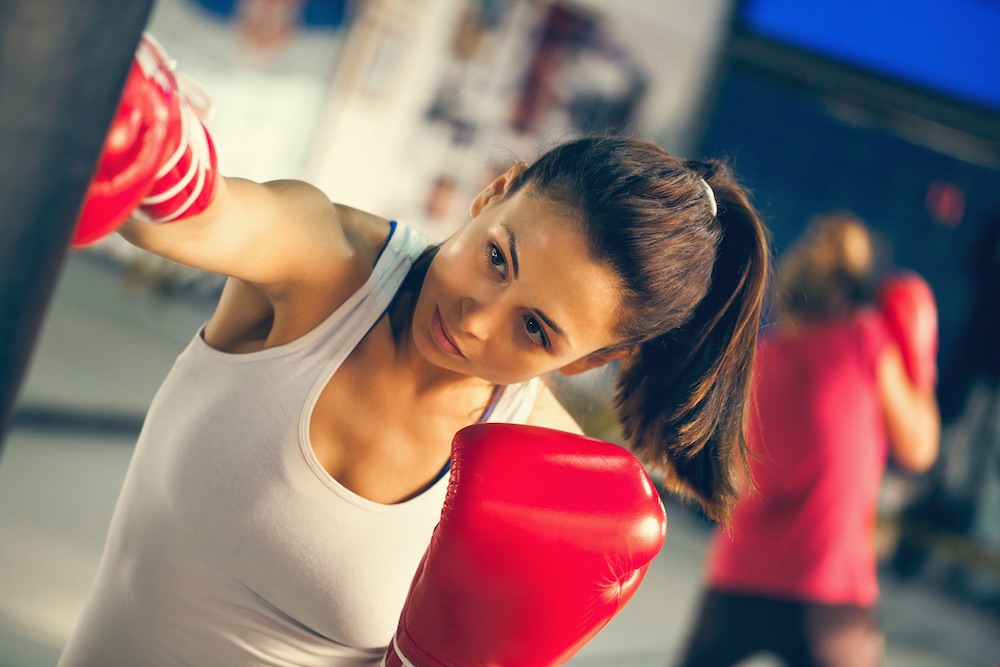 Benefits of Fitness Kickboxing include:
Healthy and sustainable weight loss
Lean, toned muscles
Improved cardiovascular endurance
Boosted self-confidence with your newfound strength!
Fitness Kickboxing Will Give You The Tools To Stay Safe
Don't spend another day unprepared for the real world threats you could face on a daily basis. Give yourself the tools to stay protected with our Fitness Kickboxing Classes. Along with your improved fitness and strength, men and women in our kickboxing classes will master the essential skills to ward off an attacker and prevent a dangerous situation from being tragic.
With Fitness Kickboxing training, you'll learn:
Efficient and powerful punches
Dynamic kicks and strikes
Improved agility and speed
Don't Hesitate - Sign Up For The Best Training In Troy Today! We Proudly Serve The Troy And Sterling Heights Areas!
Fitness Kickboxing Classes at Denny Stecker's Karate have quickly become a favorite for our members in Troy. Book your spot today by filling out the short form on your screen. A member of our staff will provide you with more information and get you signed up today!