Martial Arts Birthday Parties At Denny Strecker's
The Most Exciting Way To Celebrate A Birthday In Troy!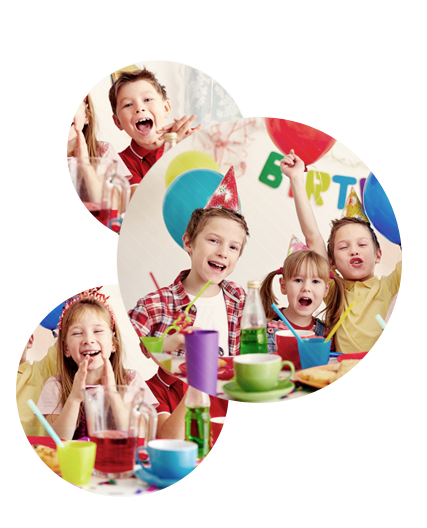 Martial Arts Birthday Parties at Denny Strecker's Karate give parents in Troy a unique alternative to traditional birthday parties. Celebrate your child's big day without all the stress of party planning and the clean up after.
Choose from a number of party packages and find the option that fits your group best. The birthday child and all of their friends will enjoy exciting martial arts themed games, decorations, and music alongside a real martial arts instructor.
Our Birthday Parties Offer All The Fun With None Of The Stress
The team at Denny Strecker's aims to make each of our Birthday Parties and stress-free as possible. We provide all utensils, plates, napkins, forks, and tables.
PLUS, we'll take care of:
The invitations with exciting martial arts themes for your guests.
RSVPs and Thank You Cards to help you plan and accommodate.
Clean Up afterward. Just leave the mess to us!
Everything You'd Expect From Martial Arts Class - Now In A Birthday Celebration
Because we're a Martial Arts school first, your child and their friends will enjoy a birthday party unlike any other. Our staff at Denny Strecker's Karate is trained to make sure parties stay disciplined, structured, and FUN. In fact, it's because of that structure that kids and their parents enjoy our Birthday Parties so much.
Rest assured that your child will have plenty of space to enjoy themselves in a safe and controlled environment.
Find Out Why Families Give Our Parties 5 Star Ratings!
Reserve Your Spot Today! Don't spend another year stressing over the details of your child's next birthday. Fill out the short form on your screen now for more information or to reserve a date for one of our exciting Birthday Parties at Denny Strecker's Karate!